I'm amazed at how often those details get overlooked. Whether you are venturing into new home construction or simply giving a room a makeover — the success of the transformation and outcome is determined by the collective execution of every detail.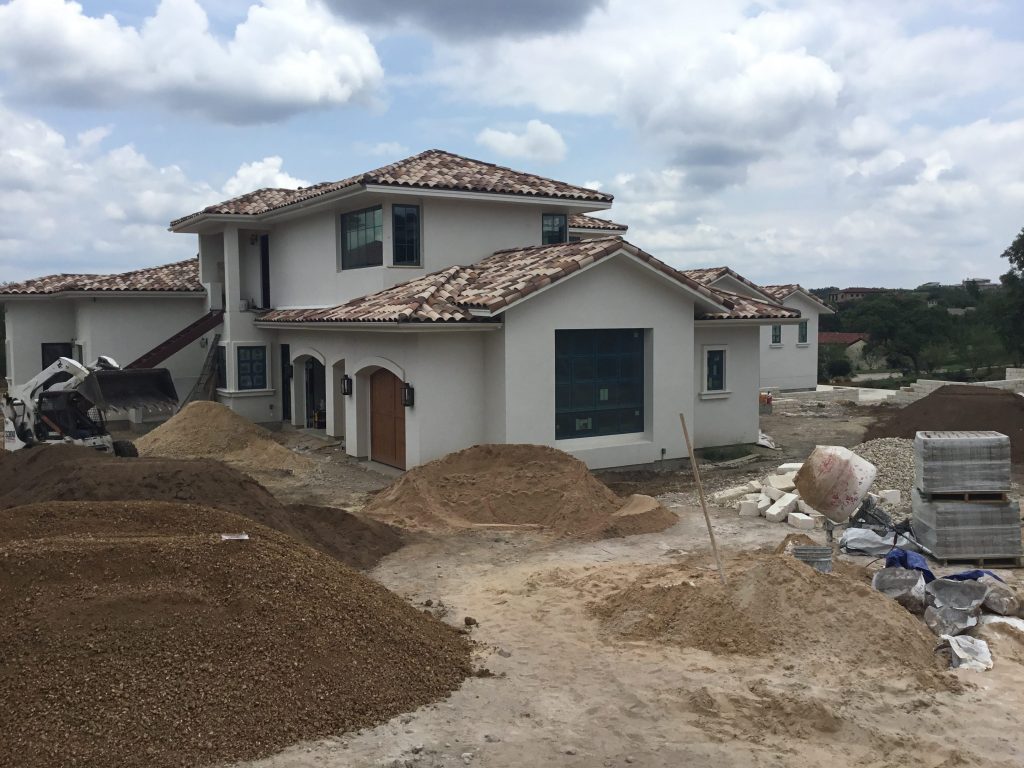 Recently, I partnered with one of my clients on a 2-year adventure building a home from the ground up.When I say from ground up, the project literally started on an un-excavated lot to where the home now stands today.
We started with a blank slate. Our process required approaching each aspect of the house as it's own project. For example, before we were even certain of how many bathrooms the home would have we were thoroughly searching for and exploring options for the right plumbing fixtures, tile materials and placement designs. The design process required a prerequisite of detailed evaluations of structural feasibility. We were meticulous in each aspect of the home to ensure that the foundational details of structure were in place prior to integrating the design aspect. This truly was a reflection of the concept of function following form and vice-versa.Through that process, it also exemplified the concept that design plans start deeper than the wall with a new home.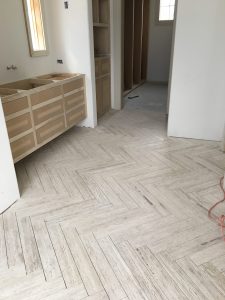 It takes meticulous planning that starts with sound structural and functional design. The success of a interior design starts way up the line in the conceptualization process. Time and time again, I see that the stronger the planning and preparations of a project are prior to implementation, the more likely you'll get it right.
The time invested partnering with your designer on the front-end of the project, outlining the foundational aspects and architectural feasibility will save you from making design mistakes and wasting money. For example, one of the most common mistakes I see on architectural plans is an oversight of the required wall space needed for drapery returns. Imagine you spent years designing your dream home and the time comes to create the drapery treatments you always envisioned but you are unable to because of the structural oversight. You ask yourself, how could this happen? Simply put, there's not enough room on either side of the window to stack the drapery panels. Unfortunately, many clients aren't aware of such a crucial detail that could make this aspect of their project.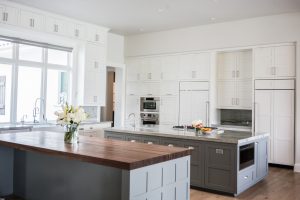 Another oversight I commonly see is a family of 4 or more trying to make it work with a small laundry room with only one washer and dryer. I've seen so many homes that have scaled out with two dishwashers and massive kitchen storage design. The premise here is that many clients evaluate function in their kitchen, however, overlook the function of their laundry room. When designing a room, you should consider the function of that space, and then evaluate what your needs are — a crucial detail commonly overlooked.
When determining design, evaluate how you function in each space you have in your home today and where the patterns of your room usage exist. How does each room you have function for you today and how do you use rooms to meet your families needs, and then determine the gaps. These details can help you improve room functions and drive achieving a design form that serves your family's functions.
In my own home, I've realized that we have some gaps to take forward to our next home. For instance, I see that we need an additional washer and to help stay on top of our laundry needs for the boys, a dog grooming wash station and dryer in the laundry room. Off the laundry room, I would love to have a secret door that leads to a wrapping room with a wall cabinet holding rolls of wrapping paper organized by event or holiday. With my love of gift-wrapping reaching new heights, I will need a professional gift wrap cutter, lots of bows and a drop desk station. This room will definitely have a window with a chaise lounge to relax in after my gift-wrapping escapades.
For our boys, I'd love to build a playroom with color coordinated built in Lego storage. It's all in the details and planning for them.
All in all, if time constraints and monetary budget allow for it, I say go big or go home and get it right the first time. Design a home for life with "family-driven design". Take the time to evaluate how your home's form can help you better function and your dream home will become your reality.